August 20, 2021
The Best Tips for Getting Fit
If you've started your fitness journey but are lacking a bit of motivation, we've selected the best books and courses on Uptime for inspiration on how to get that exercise ball rolling again.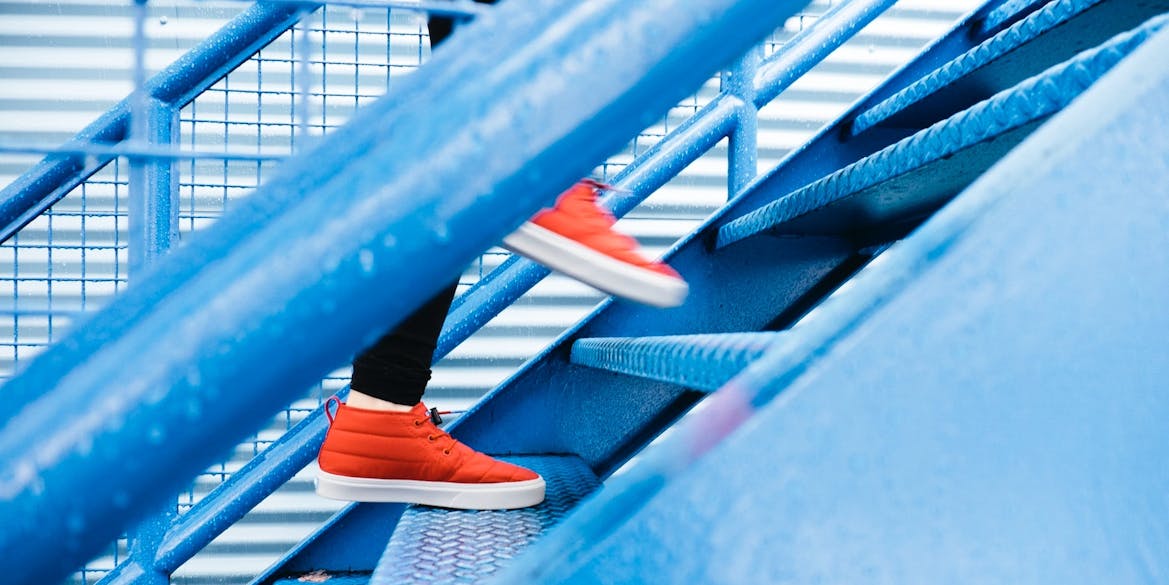 A whole host of get-fit-fast schemes and dodgy diets have confused us throughout recent decades, but whether you're looking for better health, improved cardio fitness, or that all-important summer body, you're bound to find a tip or two in this article.
If you're heading to the gym or following a home workout, people hope to get toned and stay healthy with a selection of aerobics, upper body workouts, kangaroo jumps, and smartwatch tracking (think Fitbit and Apple Watch). Unfortunately, weight loss isn't black and white; each person's requirements will be different.
Whether it's diet, exercise, or sleep you wish to learn more about, these hacks are a great jumping-off point for learning how to improve your health and fitness.
On Uptime
Dubbed an encyclopaedia of health, this book is the culmination of years of work carried out by Ferriss hacking fat loss, muscle growth, sleep, and sex. Key to his success has been oversimplifying things. General rules of thumb - such as 4,000 calories are equal to about a pound of fat - are better than exacting details that you avoid. Ferriss believes you need a Harajuku Moment, and until you have this epiphany, it can be hard to even start. He's also a great advocate of tracking:

There are far better things to track than calories. But… would I recommend tracking calories as an alternative to tracking nothing? You bet. Tracking anything is better than tracking nothing.
On Uptime
Aubrey Marcus highlights three key changes that we can all make in order to start seeing results: rehydrate your body when you wake up with plenty of water, not coffee; listen to your body and nap when needed, after lunch can be especially helpful; and set yourself small goals that you can achieve.

Imagine yourself a year from now. You know that in a year you are going to be different, whether you do nothing, or do something. And the choices you make between now and then will determine that difference.
On Uptime
McGonigal explores methods we can use to boost motivation. Heading to the gym can be the worst part of any exercise routine, and once there, working out can release chemicals that give us similar addictive pleasure to what cannabis does. Take action by moving your body if you feel down. As such, exercise can be compared to drugs, but with none of the negative side effects. 

The right playlist can transform your experience of exercise.
Once you've made it to the gym, selecting the right playlist has been scientifically proven to boost results, so ditch the gym radio in favour of your own tailor-made playlist.
On Uptime
McDougall also explores the physical and mental benefits of exercise, and in particular, long-distance running. Homo sapiens, he says, was built for endurance. While something like a horse can easily outpace us, we can keep on going for far longer. 

If you don't think you were born to run, you're not only denying history. You're denying who you are.
McDougall urges us to give jogging another try. Try finding a safe patch of grass - an empty football pitch, for example - and dumping the trainers in favour of running barefoot. Treat running as a learning curve, learning good form and effective pacing.
On Uptime
Eating, moving, and sleeping are things we do every day. Rath insists that we needn't make big, bold changes in order to live a long and healthy life, but rather tweak multiple small habits. A perfect example is to try to limit inactivity, rather than to introduce more activity. 

Every hour you spend on your rear end saps your energy and ruins your health.
When it comes to diet, treat sugar as a drug. As a dopamine releaser, sugar gives us an addictive 'high' feeling. Be wary when buying processed foods and fizzy drinks.
Finally: sleep. The amount of sleep is important, but not as important as its quality. Stop snoozing your alarm, as any sleep after this becomes disturbed, thus a waste of time. You will feel far better waking up on the first bell.
On Uptime
According to Gray, ditching alcohol can be one of the most liberating feelings we can experience when it comes to our health. Each time you consume alcohol, you introduce first-class carcinogens into your body, and even 1.5 units in the space of a day can put you at risk. 
Gray references the following quote from Professor David Nutt, neuropsychopharmacologist:
""If you want to reduce the harm to society from drugs, alcohol is the drug to target at present."" 
Take action by avoiding alcohol where possible, and finding alternatives. It can be helpful to warn others ahead of an event that you won't be drinking to alleviate some of the pressure you could face.
On Uptime

Looking and feeling sick, tired, fat or weak is not an option, and you were not meant to be that way.
Floods of information have confused us, and fad diets have only made things worse. A perfect example is that we should be avoiding saturated fats; or should we? Asprey promises that short-chained saturated fats help us stay focused, fit and energised, so they do indeed have a place on our plates. For those who eat meat, grass-fed is not only more natural for the animals, but it also introduced benefits into our diets. Pastured meats and eggs increase the quality of both fat and protein.
You've been inspired to begin your fitness journey - maybe this is even your Harajuku Moment - but what next? 
The key learnings from this article are to kill inactivity, to eat a healthy diet, find what motivates you, and make sure you're getting enough sleep.
If your motivation is to learn more about getting fit, head over to the Uptime homepage or search for similar topics to find hundreds of other detailed hacks.
Recommended