March 23, 2022
A Closer Look at 2022's Best Documentary Oscar Nominees
Who will win the Oscar this year? If you're out the loop, here's a guide to the Academy Award nominees for best documentary film, and where you can watch them.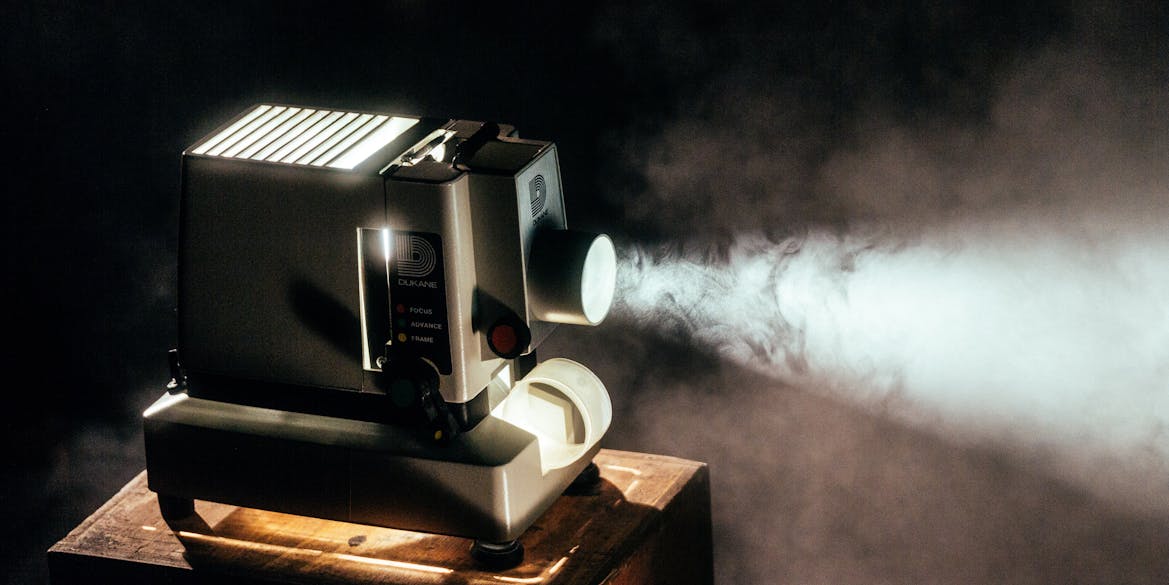 At Uptime, we like to bring you content that's new, relevant, and offers new perspectives on the world, expanding and enriching your own worldview in the process.
Exploring topics on everything from the Harlem Cultural Festival, one of the largest prison riots in American history, and a female-run newspaper in India, the nominees for this year's Oscar for Best Documentary perfectly encapsulate all three of these things.
This year's awards season is quickly approaching its finale - but if you hadn't had time to watch all of these nominees yet, particularly as the world of subscription services becomes increasingly saturated (and expensive), the Uptime team has hacked them all for you - letting you get a better idea of what each Best Documentary nominee is about, and even make a guess at who might win. ;)

Most people cannot even begin to imagine how fleeing like that affects you, what it means for your relationships with other people, how much it destroys you.
- Amin Nawabi
Simply by being nominated for an Oscar, this film has already made history - it's the first feature film to to ever land Oscar nominations in the documentary feature, international feature, and animated-feature categories.
An animated documentary from Denmark, Flee stems from a series of radio interviews with Amin Nawabi, a real refugee from Afghanistan, who fled the country with his family during wartime in the mid-1980s. Amin's story is a grim reminder of the reality that refugees still have to face up to this day. Without a consistent home until his early adulthood, Amin and his family were constantly shifting and moving from place to place, detention center to squalor and back again, although Russia was the first country to grant them asylum. 
Dealing with identity, discrimination, and the plight of innocent people, Flee is still full of hope throughout. Amin's story, a story that thousands share, was one that he held close for two decades; sharing it was a step forward in growth and healing. Among many things, Flee is a reminder.
Where can you watch?
Flee is available on Apple TV, but you can catch up on its key ideas first with our 5-minute Knowledge Hack on Uptime.
Woodstock was not the only big festival to take place in the summer of 1969. This documentary tells the long-forgotten story of the 1969 Harlem Cultural Festival and its importance to African-American history.

I knew something very, very important was happening in Harlem that day. It wasn't just about the music. We wanted progress. We are Black People, and we are proud of this.
- Gladys Knight
Summer of Soul packs in exclusive archival footage - of which has never before been shown - of musical icons like Stevie Wonder and Nina Simone singing to crowds of over 300,000, never forgetting the backdrop of its setting: the midst of ​the turbulent civil rights movement, thus heralding a significant moment in American history.
The film won the documentary grand jury prize at Sundance Festival last year and has gained nominations from all over the awards circuit ever since, including nominations at the Grammys (Best Music Film), the BAFTAS, and Independent Spirit Awards.
Where can you watch?
Summer of Soul is available to stream on Hulu. To get a better idea of what it's about, you can check out our 5-minute Knowledge Hack of it first on Uptime.

Many people in China grew wealthy overnight. Our society today is so focused on material gains.
- Anonymous documentary interviewee
In Ascension, Chinese-American filmmaker Jessica Kingdon paints a cinematic portrait of China's growing economic power and deepening class divides, illuminating the divide created by the country's class system as workers turn their attention towards the "Chinese Dream."
As the Chinese population experiences greater economic freedom, the realities of that freedom vary widely between classes. Well-heeled families enjoy chef-prepared French cuisine served by butlers, the butlers themselves work grueling 24-hour workdays while surrounded by the finery and glamor of elite employers.
Ascension premiered at the 2021 Tribeca Film Festival, where it won Best Documentary Feature.
Where can you watch?
Ascension is available on Amazon Prime and Paramount+. Our 5-minute summary is also available on Uptime.

All we wanted was the basic necessities of being treated like human beings. Even though we're in prison, we're human beings.
- Arthur Harrison, former Attica inmate
The prison takeover – and subsequent massacre – at the New York Attica Correctional Facility in 1971 is known as the most fatal prison rebellion in the history of the United States. While many know of the death toll, the underlying race and class dynamics that sparked the riot have eluded media coverage of Attica for years.
Made by filmmaker (and MacArthur Genius Fellow) Stanley Nelson, who has devoted his career to documenting the experience of Black Americans throughout history, Attica exposes the horrifying circumstances that led to the initial prison uprising, as well as the influence of national politics and racism that prompted the bloody law enforcement response.

It should have ended in a negotiated settlement. No, they weren't interested in that. They were interested in showing the naked fist of power. … And law and order does not permit any challenge to its authority whatsoever.
- Clarence B. Jones, negotiator
Where can you watch?
Attica is available to stream on Showtime; if you don't have a subscription to that service, you can also catch up on the documentary's key learnings with Uptime's 5-minute summary.

I believe journalism is the essence of democracy.
- Meera Devi, bureau chief of Khabar Lahariya
Writing With Fire is the first Indian feature documentary to be nominated for an Oscar. It had its premiere at 2021's Sundance Festival, where it won two awards.
Since 2014, more than 40 journalists have been killed in India, making it one of the world's deadliest countries for news reporters.Amid rising Hindu nationalism and rampant discrimination and assaults against women, few in India are brave enough to take a stand. The reporters of Khabar Lahariya, the country's only paper founded and run entirely by women, are among the few.
Writing With Fire tells their story, covering the outlet's transition from a local paper to a national digital news organization capable of challenging India's corrupt political landscape.

Power is very important. Being a journalist gives me the power to fight for justice, and that's what I want to be remembered for.
- Suneeta Prajapati, journalist
Where can you watch?
Writing With Fire is currently available in the UK under BBC iPlayer. Otherwise, streaming options are still limited - all the more reason to find it on Uptime in the meantime.
2022's Academy Awards ceremony takes place on March 27 - so you'll have to wait until then to find out which of these fascinating documentaries takes the top prize.
In the meantime, if you've found that this article has whet your appetite for documentaries rather than satiating it, why not browse our picks of the best documentaries on Netflix?
Recommended