Climate change: what can we do?
Culture & Society
Science & Environment
Climate change is an anxiety-inducing and overwhelming issue, but there are many things we can do to help. In this Collection, we explore potential solutions to the climate crisis, from small lifestyle changes to global governmental policies and practices.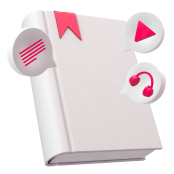 Download the Uptime app to
Select your mode to read, listen or watch
Customize the audio speed and voice
Choose from every topic imaginable
Bookmark titles for later
Save the best bits and top tips with Sparks
Download