August 11, 2021
What is BookTok? A Guide to the TikTok Trend Taking the Publishing Industry by Storm
Tiktok: although initially a place for viral dance trends, it's now become a serious marketing destination for authors and publishers alike. But what is BookTok, why is it shaking up the literary scene, and what are its most recommended reads?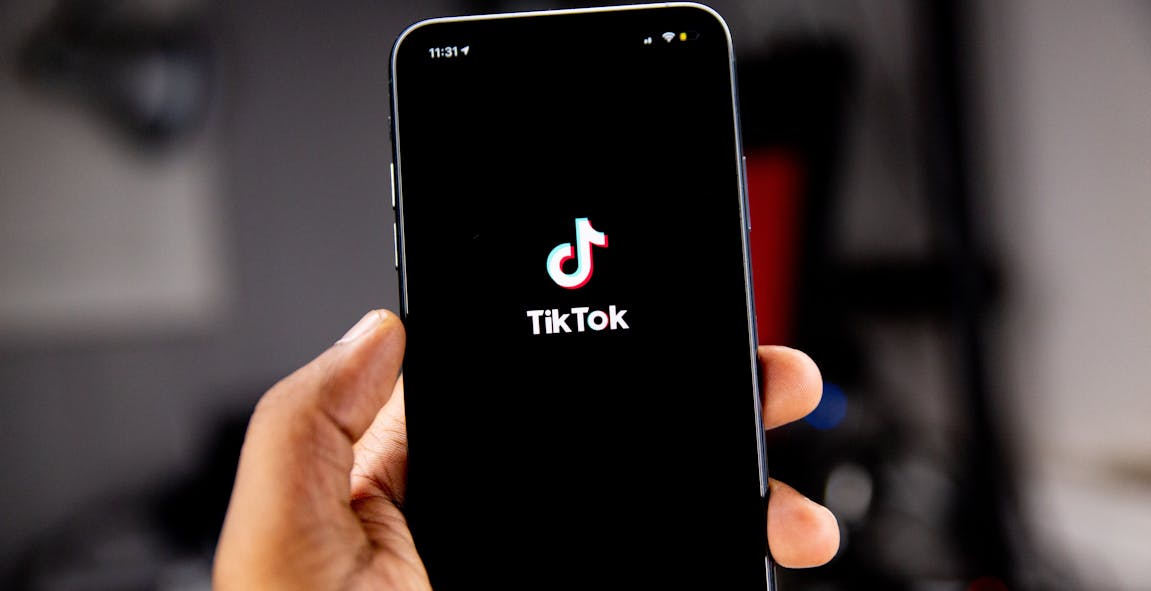 "Expect the unexpected" takes on a whole new meaning when you think about the lifespan of popular video app TikTok.
One of its most popular trends, "BookTok", was initially a slow-burn, but now the buzz around the social media platform's book-loving ways (and the literary discussion surrounding it) has grown so much that the #BookTok hashtag has now acquired over 5.8 billion views.
So what exactly is BookTok, and why are publishing industry suddenly sitting up to take notice?
What is BookTok?

A scroll through this hashtag reveals a community of book lovers: videos feature reviews, debates, authors talking about their works, and fans showing themselves reading certain works. One notable hashtag within the community is #TheyBothDieAtTheEnd - which has amassed more than 37 million views - in which videos frequently feature users reacting or crying over a book's emotional ending.
TikTok's online platform has 732 million monthly active users. That equates to nearly half of the monthly number of users of YouTube, but that said the app has only been active for 20% of the time that YouTube has.
BookTok is particularly popular amongst young users with young adult fiction, fantasy, and sci-fi titles all gaining a lot of traction. Users often dress up in fantasy outfits or as the characters from their favourite reads, sometimes acting out scenes. Wizarding or sorceress outfits are particularly popular. 
The shared love of literature has created a real sense of community for many book-loving users. Sometimes some of the relationships found on the platform extend into real life friendships; it's even a common practice for users to gift each other books (many people display their book wish list in their bios). 
Booktok has also become a space for discussion and pushing for change in terms of diversity. Many users seek out and highlight books by demographics often marginalised by the publishing industry, there are many groups and fanbases entirely focusing on LGBTQ literature, for example. Similarly, BookTok content creator Kendra Keeter-Gray has gained a significant following with her account that makes recommendations of Black and POC literature.
How has the publishing industry reacted?
BookTok has had a notable impact on the industry. One surprising side-effect of the trend's popularity is that it has seen books published some years ago shooting back up bestseller lists. Titles that have done well retrospectively - due to being recommended on the mobile app - include Madeline Miller's "The Song of Achilles", E. Lockhart's "We Were Liars", and Taylor Jenkins Reid's "The Seven Husbands of Evelyn Hugo". All of these titles were published well before BookTok came into existence, but have since gone on to enjoy a 'second life' thanks to the platform.
Consequently, booksellers and publishers alike are sitting up and taking notice. Notably, Barnes and Noble - the American bookselling giant - has begun using the platform more, even creating shelves of "BookTok Favorites" in their stores. 
It's a smart move. TikTok's users are incredibly engaged, perhaps more so than any other social media platform. It's estimated that 30% of US TikTok users watch less content on other channels, streaming platforms or television once they start using the app. What's more, it's also a channel that promotes online shopping or impulse purchases. Users are 17% more likely to make an impulse purchase of something they have seen on the app than those on Facebook or YouTube. When compared to Instagram that figure shoots up even higher, to a significant 68% more likely. In a recent survey, 83% of TikTok users responded to branded content as opposed to 59% across other competing platforms. 
It seems likely, therefore, that BookTok's impact on the book industry is only going to increase with time.
What are the most popular books on Booktok?
1. Six of Crows by Leigh Bardugo: (146.1m views)
This novel is  inspired by Dutch Republic-era Amsterdam, it takes place in a fantasy and dangerous universe named the Grishaverse. Monsters and criminals compete for power. Six outcasts need to pull off a heist to survive. The book is soon to be made into a Netflix series. 
2. We Were Liars by E. Lockhart: (29.6m views)
Following an accident on a private island, the 17-year-old protagonist must piece together her past.
3. A Court of Thorns and Roses by Sarah J. Maas (28.5m views)
The book follows another young adult protagonist- Feyre Archeron- a 19-year-old huntress i who kills a wold and is the taken hostage by creatures. 
4. The Song of Achilles by Madeline Miller (21.8m views)
Madeline Millee's novel is a retelling of Homer's Iliad from the perspective of Achilles' forgotten, adoring lover, Patroclus. A same-sex romance, it is set in Ancient Greece. It has also won the 2012 Orange Prize for Fiction. 
5. They Both Die at the End by Adam Silvera (11.4m views)
The book of BookTok's most notorious hashtag "They Both Die at the End" is a love story where teenagers meet on an app, and then meet up on their last day of their lives to embark on an adventure. They need to learn to trust each other and make the future right for the people they're leaving behind. 
Why does TikTok work so well for books?
TikTok's algorithm and structure makes it particularly helpful for authors to find new audiences and fanbases. Unlike Twitter or Instagram, which often show you a lot of what or who you're already following, the uniquely curated For You pages are based on consideration of videos that users have engaged with in the past, breaking down songs or hashtags used in this videos. Consequently, it gives users and book lovers access to more titles that they might not know, resulting in the literary fanbase and community that has been created.
Providing users access to new titles and knowledge is also a key passion point for us here at Uptime. To unpack more of the stories behind today's biggest social media trends, as well as tips for how to build your own social media plan (that actually makes money), check out our insights and Knowledge Hacks on Uptime.
Recommended