December 02, 2022
Career Coaches Share Their Best Advice On How To Handle Job Rejections
What can you do if you're a job-seeker struggling with multiple job rejections, and starting to lose hope? Three top career consultants give their best advice on how to bounce back.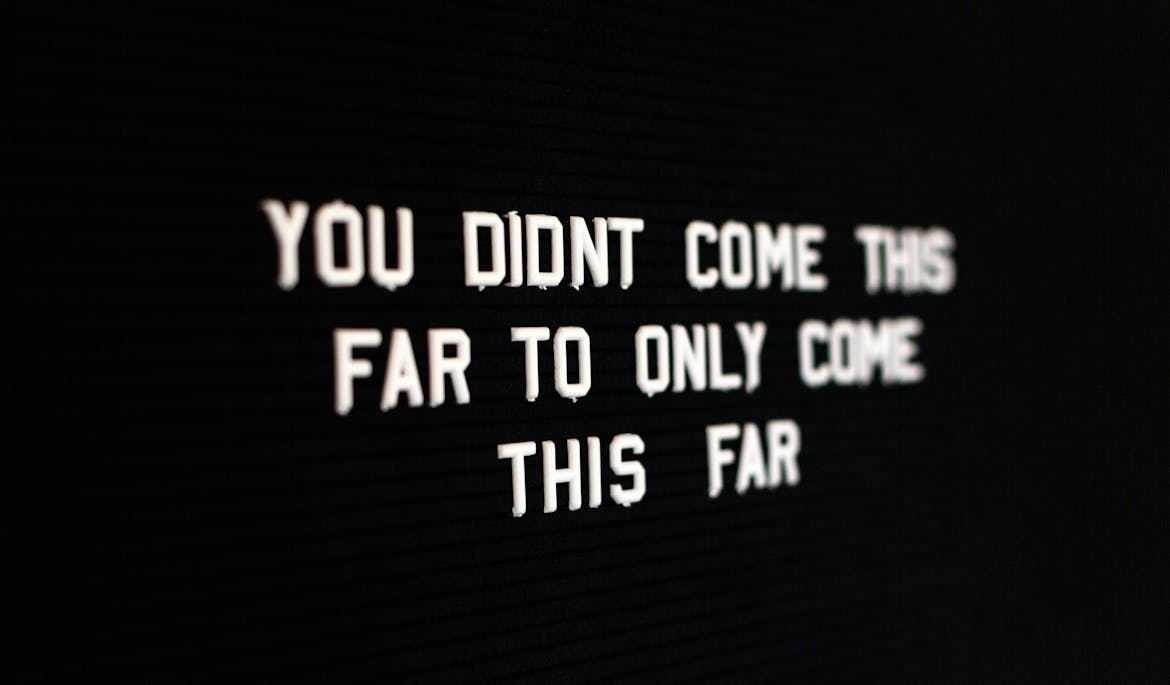 Searching for a job can feel like a full time job in itself, especially in the wake of COVID-19 and the destructive impact it had on the job market. If you're currently applying for a new position, or know someone that is, you probably know first-hand how difficult this process can be. 
For anyone currently stuck in the middle of this difficult process, and looking for a little boost of hope, we put this article together to help you get there. First and foremost, it's about learning how to reframe rejection (an important life lesson generally, we think), finding hidden opportunities in the job market via networking, and persistence. 
But don't just take it from us. To help us answer this important question - what can you do if your job applications keep getting rejected? - we asked the experts for their best advice for anyone struggling to find a job.
Dorie Clark
Dorie Clark is an entrepreneur, author, keynote speaker, and all-round career consultant mastermind. A former presidential campaign spokeswoman, Clark has been awarded #1 Communication Coach in the World by Marshall Goldsmith Coaching Awards and one of the Top 50 Global Business Thinkers for her tireless work to help job-seekers live up to their full potential in the workplace. Whether it's advocating for the importance of emotional resilience, developing more effective communication skills, or navigating the workplace as an openly-out member of the LGBTQ community, Clark has plenty of important lessons to share. With all that being said, it's no surprise she has important advice here, too. 

It can be so frustrating when you're applying for jobs & get no response. My advice is double down on your network - people who like you & can vouch for you to help ensure you get in the door for an interview. Much better odds than sending in a random CV to an open call.
When you're applying for jobs, don't forget the importance of playing any cards you already have. The value of LinkedIn and informal coffee chats can't be stressed enough. If a job position receives a lot more applicants than there are interview slots available, then a recommendation from an existing employee - someone vouching for your application over another resume - might be what gets you an interview slot over someone else. 
If you don't know where to go first, try drafting up a brainstormed list of your pre-existing contacts (colleagues from previous internships, university course-mates, etc). You can reach out to them and see if they know anyone you can contact. While reaching out might feel embarrassing or scary, try to remember that many of these contacts were once in the same position as you, and are likely to be happy to help - particularly if they already know and like you. Remember, if you don't ask, the answer is always no.
Want to find out more about Dorie Clark? Have a look at our overview of her excellent courses on finding your place in the workplace, whether it's learning about Professional Networking, Improving your Listening Skills, or Succeeding as an LGBTQ Professional. Her courses are highly recommended.
Sarah Johnston, the Briefcase Coach
Whether it's helping you fine-tune your CV or nailing your interview, Sarah Johnston, otherwise known as the Briefcase Coach, specialises in helping individuals get started - and then flourishing - in their industry of choice. Johnston worked as a corporate recruiter for over 10 years before transitioning into one-on-one career coaching; she's a big proponent of goal-setting, taking action, and using every card you have in your roster to network strategically. What's boosted her popularity is how deeply she cares about her clients (even exemplified by the detail of her answer).

1) Reframe rejection. It's going to happen. Focus on high activity so you always have "a ball at play". 2) Have a job search support team. People in your corner who will remind you of your value. 3) Schedule time for fun activities to de-stress while searching.
Rejection is a lesson in resilience. Try to separate yourself from your job applications, no matter how tempting it is to do the opposite; this will help you stop taking things too personally. Even if you aren't the best fit for the company, that doesn't mean that you're not a smart, hard-working candidate, nor is it an indication that you won't be the best fit for a position somewhere else. 
Learning how to handle rejection is one of the most important life lessons you'll learn, and its benefits reach far beyond handling job applications. Don't hesitate to lean on those who love you in order to bring you up on those days you're feeling down. 
You can check out our run-down on Sarah Johnston's brilliant course, Find a Job in the Hidden Job Market, here.
Herminia Ibarra
Herminia Ibarra FBA is an organizational behavior professor at London Business School; she's also served on the Harvard Business School faculties. She's also the author of books Act Like a Leader, Think Like a Leader, and Working Identity: Unconventional Strategies for Reinventing Your Career, which turns ideas about leadership in professional settings today completely on its head. 
Specializing in areas such as leadership, women in business, and identity, she's an important voice in the career development world - and she's got the credentials to prove it (like Dorie Clark, she was ranked in the Thinkers50.) So, what's Ibarra's best advice for job-seekers losing hope amongst a flurry of rejected applications, and how can they pick themselves up again? 

Network, network, network.
Imagine you're on the other end of the hiring process for a minute. When you're trying to fill a position at your company, in many ways, the first few steps of the screening process are oddly detached; you're looking at a sea of resumes and cover letters, but after a while, how do you begin to tell one from another? 
Recruiters and employers see dozens of resumes and cover letters, but not the individuals behind them. Networking is how you break through that barrier.
Like Dorie Clark, Herminia Ibarra emphasises both the importance of looking for any opportunities in the network you already have, as well as reaching out to make new connections. When people already have some idea of who you are, it's much easier for you to stand out amongst a sea of other applicants. 
So, how do you expand your professional network? 
As well as reaching out to your LinkedIn contacts, as detailed above, you can also look at social networking groups made for your college alumni. The more nets you cast out, the more likely you are to reap a reward. 
If you're still feeling stuck, carry out some research on top companies in your chosen industry that you'd be interested in working in, and check via LinkedIn if any employees have links in common with those in your network. Even if not, there's no harm in reaching out to employees via a polite LinkedIn message and seeing if anyone will meet you for an informal chat over coffee or Zoom. Explain that you'd love the chance to pick their brain and find out more about their position. Make sure you've read up on recent industry news and headlines, so you can pinpoint what it is about the industry you're interested in, and prove you know your stuff. 
Interested to find out more about Ibarra's lessons? You can get an introduction to her work by looking at our Act Like A Leader, Think Like A Leader book summary here.
Wrap Up
For those who need it, here's a quick checklist you can use for picking yourself up again:
Change your LinkedIn profile picture to one using the #OpentoWork format.
Reach out to anyone in your pre-existing network to see if they've got a lead.
Lean on your family and friends (your personal network, you could say) to help lift you up on the days where you need it.
Keep yourself updated with relevant industry insights and news so you've got something interesting to talk about during networking.
Mirror the company's chosen language from their job description in your cover letters and resume. If they want a "team player", then provide examples of when you acted as a team player in your past role.
Write all your job applications in set time chunks, like with the Pomodoro technique, to stay focussed and energised during your job search without losing the hours. 
Practice exercises to keep yourself upbeat, like reciting daily affirmations in the mirror or filling out a gratitude journal before you go to bed.
Whether you're struggling with writing personalized cover letters, or interviewing via Zoom, there's many hoops we have to jump through in order to land a job these days - and there's nothing more demoralizing than getting a job rejection for an application you poured a lot of time into. With any luck, the advice here will help give you the boost you need.
Recommended