August 03, 2022
6 Documentaries To Watch On Netflix Instead Of Spending Your Time Finding Something To Watch On Netflix 
Netflix scrolling is exhausting. They could add a hundred different features to quell this phenomenon, and we'd still end up wasting 20 minutes slogging through the Romantic Comedies Featuring Cats section. Use our handy guide for some new-found inspiration.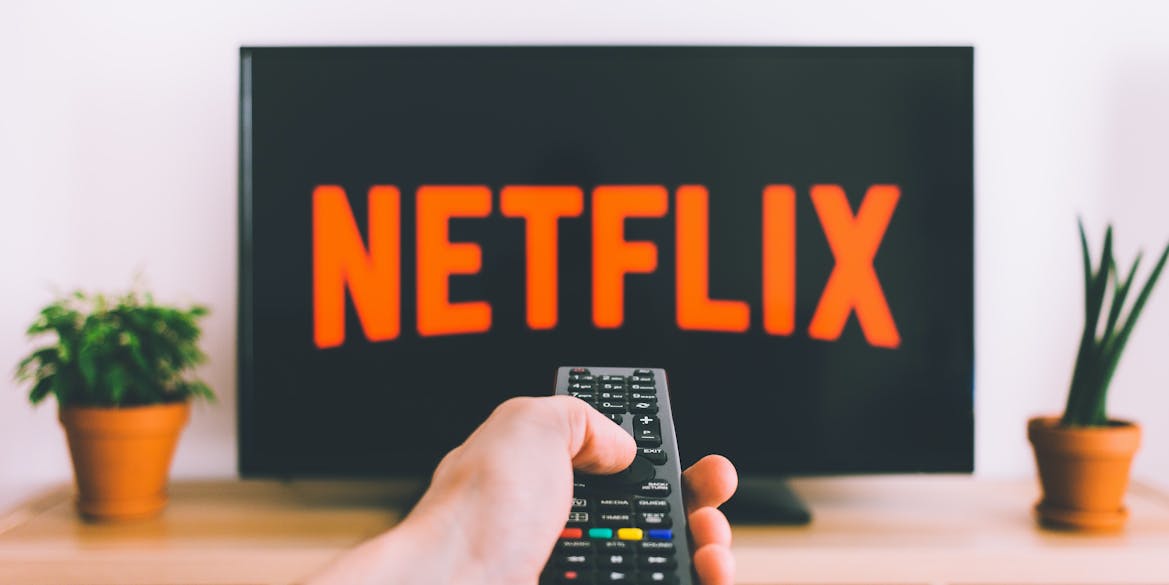 With the introduction of streaming services such as Netflix, Disney+, Hulu, Amazon Prime Video, HBO Max, these days, the downside of all the content available at our fingertips is the sheer time it takes to decide what most deserves our attention. You could be subscribed to all of the streaming services that the internet has to offer, and still doom-scroll Netflix when the time comes to snuggle down with a loved one and put on something, anything to pass a couple of hours.
If you're looking for something stimulating, smart, and real, there's nothing better than a good documentary to get your mind moving, and we're about to make your choice incredibly simple. If you haven't looked recently, Netflix has a fantastic selection and variety of documentaries to entertain AND educate, all at once.
Here is a selection of the best documentaries that Netflix has to offer, approved by us here at Uptime:
On Uptime
Is social media a public utility, or the perfect disguise for technology conglomerates to mine our attention, data, and time? That's one of the questions posed by Jeff Orlowski's The Social Dilemma (2020).

The tools that have been created today are starting to erode the social fabric of how society works.
- Chamath Palihapitiya

In this documentary, we explore what it means to live online, and why that could be a dangerous prospect for our privacy and our mentality.
What are the consequences of being constantly connected with little to no reprieve? Our data, and our individualism, says the documentary.
There's something to be said about the unification that comes from the group violation that social media allows, and The Social Dilemma uses experts in the field to dissect why starting that account can lead to a dark, messy path.
The documentary is also interested in holding the companies behind the most prolific social media companies accountable for their actions. In conclusion, The Social Dilemma holds nothing back when dissecting why social media could hurt us, rather than help. 
On Uptime
Like any good David Attenborough documentary, this retrospective on his career as a natural historian and documentarian is interested in speeding up our concern about the planet we call home. 
This documentary presents the facts, images, and actions to get you ready to pick up a block of Tofu over chicken breast in your local supermarket, but it's not a watch that's full of cynicism.

The trick is to raise the standard of living around the world without increasing our impact on the world.
- David Attenborough
In the last decade, Attenborough has become somewhat of the Grandad of modern environmentalism, with his frequent output attracting audiences that are younger and younger. A great introduction to the work he's been doing over the last few decades, A Life On Our Planet is a guide on David Attenborough's work as much as it's a guide on how to be a better friend to our earth. 
On Uptime
The American prison system is not just a means of incarceration, but a system of oppression, free labor, and abuse of power, says Ava Duvernay's 13th. Intrinsically linked to the realities that Black Americans face, the director breaks down the way in which the legacy of slavery echoes on current society until this day, particularly in prisons and on the streets.

We have a criminal justice system that treats you better if you're rich and guilty than if you're poor and innocent. Wealth, not culpability, shapes outcomes.
- Brian Stevenson
This documentary is a cohesive exploration of why there is such a divide between white and Black inmates, and how this came to be. It's a heavy but necessary watch, and a history lesson that you may not have been taught in the classroom. From Jim Crow up to Black Lives Matter, 13th is unflinching, intelligent, and powerful. If you are looking to expand your understanding of race relations in the US, this is essential viewing. 
On Uptime
In American Factory, we're shown a culture clash in action, and the interesting effects that globalization can have on people, good and bad. 
The story is largely focused on the buyout of a midwestern GM factory, by a Chinese company. American Factory is interested in showing us the difference of work ethic and expectation in both China and the US, and telling the stories of working conditions, economic stagnance, and the workers who faced the changes that the buyout brought in.

When GM closed, I foreclosed on my home. Ever since then, I have struggled to try and get back to the middle class again. I've been living in my sister's basement.
The documentary is an insight into the lives of blue-collar workers on both sides of the world, and is an excellent argument regarding why the lives of factory workers should be regulated and protected, by unions, by their companies, by the people controlling the finances at the top of the chain. Misconduct is displayed here, but although the topic is heavy, there's a lightness to American Factory that will keep you interested throughout its runtime. 
On Uptime
4 female politicians are the focus in Knock Down The House, which is a documentary about their individual campaigns during the 2018 primary elections. 
Following the women on their respective campaign trails, Knock Down The House gives insight into what the life of a woman in politics can look like, good and bad. Only one of the featured politicians in the documentary goes on to be elected into the senate (Alexandra Ocasio-Cortez), but it's as much of a meditation on trying and striving as it is on trying and winning.

If we elect working people, working people can have representation in Congress.
- Alexandra Ocasio-Cortez
The gender gap in politics is one of the most glaring industry gaps, and there is little room made for women; these women are making their own room. 
The stories we see are personal, relatable, and inspiring, and the women we get to know are each working for an individual goal, motivated by their personal struggles with America's economic and social structure. This is a film that breaks through stereotypes and barriers by showing women in action, and it's glorious. 
On Uptime
Our brains are constantly working, often overtime, and especially when we aren't suspecting it - retrieving thoughts and information, holding our most cherished stories and our worst anxieties. The Mind, Explained, is not just a documentary about brains, but an advocate for the ways that we can calm down the anxious, unstoppable mind, using mindfulness and meditation to create a cleaner space to think and exist.

Your mind is a time machine.
Explaining the extra-sciencey bits, as well as the facts and ideas about our minds that everyone can relate to, The Mind, Explained is your companion and guide for all of the basic questions you've wanted answering about that mysterious organ sitting in your skull. This one's a 5-parter, so strap in for a journey through your psyche, literally.
Those are 6 documentaries to get your teeth into, and to hopefully aid you in combating the Netflix Doom Scrolling we're all trying to avoid. Hungry for more? You can have a look at our list of Oscar-winning documentaries to discover next.
Recommended