September 15, 2021
The Best Writing Advice from Famous Authors
Forget becoming the next Kurt Vonnegut or Neil Gaiman; this article will teach you how to write so well that other writers will want to be the next you.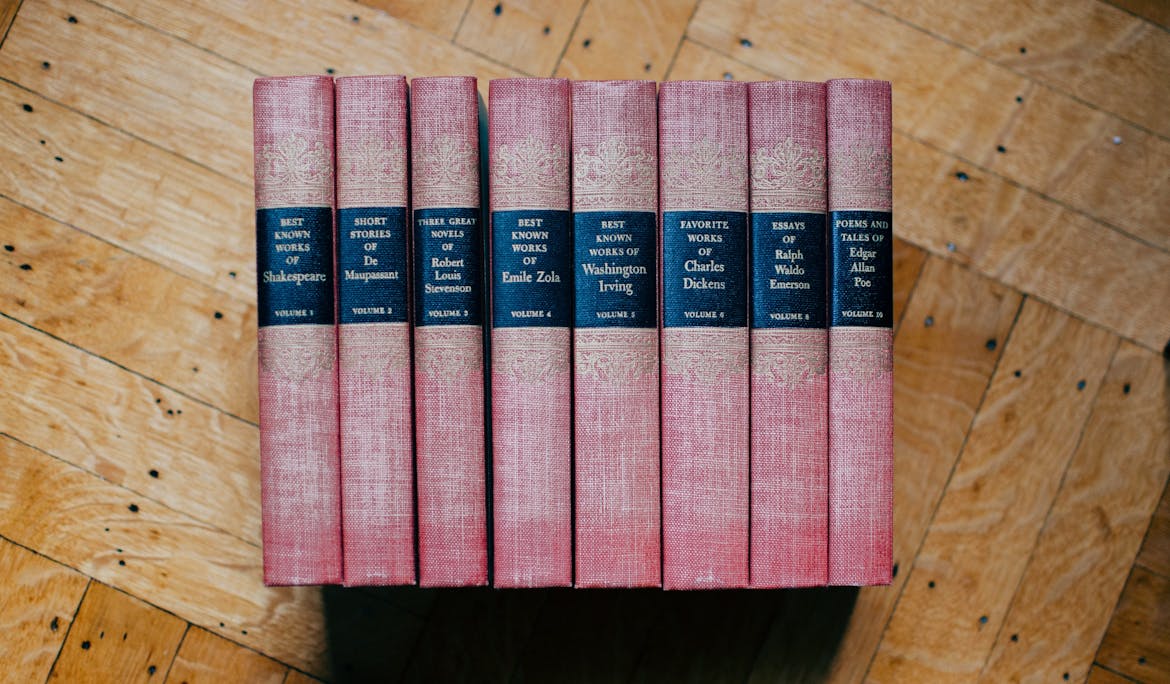 How can you be a better writer?
Whether you're halfway through writing your first novel or short story collection, struggling with writer's block, or want fresh inspiration while editing another draft of your manuscript, there's plenty to be learned from the wisdom of the greats. Here, we've compiled advice on the craft of writing from some of the world's most famous writers, including Stephen King and Bernadine Evaristo, in order to help reinvigorate your creativity. 
Writing is one of the purest forms of self-expression. One important trick to remember is to treat your early drafts almost like a personal diary entry - i.e., like no one else is going to see it. You have to write something that's for you; if you spend your early draft thinking more about how popular you want the book to be, rather than about the book itself, you'll end up with something forced and half-hearted. Focus on what you want to write. 
Of course, you're perfectly allowed to feel inspired by books you love - if you want to write fantasy to rival J.K. Rowling, a Greek retelling like Madeline Miller, or sentences that are stripped down to their bare bones like Hemingway, then do that. But make sure you're still putting your own twist on it. As Austin Kleon famously taught in Steal Like An Artist, you can find your own style by looking for the gaps between you and your writing heroes.
But what do your writing heroes themselves have to say about the craft? Here's our pick of the four best books and courses on writing advice written by famous authors themselves.
It's time to finish that novel.
On Uptime
Big Magic will give you the courage you need to pursue your creative interests; it teaches you how to fall in love with the creative process, not fear it. With actionable tips, it pinpoints how to manage your perfectionism and dread of failure, and get writing. 

The less I fight the fear, the less it fights back. If I can relax, fear relaxes too.
 – Elizabeth Gilbert
If Elizabeth Gilbert's name sounds familiar to you, it's probably for her international bestseller Eat, Pray, Love, which was turned into a movie starring Julia Roberts in 2010. It tells the story of the year Elizabeth Gilbert spent traveling the world and discovering the person she really was after getting a divorce. The book spent almost 200 weeks on The New York Times bestseller list. 
Big Magic, Gilbert's famous non-fiction book, describes her creative process. It teaches its readers how to be creative despite their fears of failure, how ideas work, where creativity comes from, and how to push forward even when that dreaded writer's block starts to creep in. 
Here are 3 key insights from the book: 
Let your fears coexist with your passions.
Give yourself permission to create, even if you start at zero. 
Keep your day job to fuel your love affair with creativity.
You need to act on your ideas, not just come up with them. After all, writing takes commitment and discipline. To learn how you can start committing to your art, have a look at our Big Magic book summary.
On Uptime
Stephen King is one of the world's most celebrated fiction writers. He's published a staggering 65 novels, including his mega-hits Carrie, The Shining, and Misery. For Stephen King, aspects of writing and storytelling have always come naturally. Still, while talent undoubtedly comes into play, becoming a famous author is not just about being gifted. 
While King believes that writers are born, and not made, having talent in itself isn't enough. One must honor their gift if it is ever to be fully realized. Since success in writing relies on an audience's willingness to read, respect for that audience is of critical importance. 
Stephen King believes that there are no shortcuts to success, just hard work. In this riveting how-to guide and memoir, he shares his personal philosophies on writing as well as practical tips on the craft. Oh, and also:

The road to hell is paved with adverbs.
According to King, that is. In On Writing, the author also lays out his methods for writing with authenticity, for an audience, and, above all else, the crucial importance of practice. 
Here are our 3 key insights from the book: 
All writers are readers first.
To create compelling characters, pay attention to people around you, and tell the truth. 
Be prepared to write at least two full drafts – one to flesh out the story and the other to engage your audience. 
To unpack these insights in detail, have a look at our On Writing book summary on Uptime.
On Uptime
In her Vogue Visionaries class on the art of fiction writing, Booker Prize winner Bernadine Evaristo offers expert advice on finding success as a writer, as well as practical tips for completing a novel - and getting it published. 

If your burning ambition is to write, then you need to find a way to sustain yourself financially. So I think you need to get a job, but you need to get a job that is not going to take you away from your writing too much… Or, you can marry a rich person.
– Bernadine Evaristo 
Many aspiring writers are fixated on notions of genius and inspiration – unhelpfully so, believes Evaristo. But the experience of the writers who've persevered show that it's the more mundane and functional elements of writing that are the key to success. 
Evaristo offers practical tips on structuring a novel, getting it published, and finding a way to support yourself on your journey. The author also provides insights on developing your writing style, infiltrating the literary community, and the myth of writer's block. 
Here are 3 key insights from the book: 
To develop your writing style, read relentlessly, study narrative structure, and talk to everyone.
You don't have writer's block, but you probably do have another problem.
To get published, you must find a way into the literary community, learn to take rejection in your stride, and be prepared to adapt to any challenge you might find.
On Uptime
If you're a nonfiction writer rather than a fiction one, On Writing Well is your guide to mastering this art. On Writing Well explains why you must learn and practice principles like simplicity, consistency, voice, editing, and enthusiasm if you want to persuade readers and, eventually, make a difference in their lives. 
The trick to overcome writer's block? Stop fearing mistakes. Whether or not you're making errors, you're becoming a better writer with each sentence you write. So keep going. Embrace the power of intentional improvement; at each step, writing provides opportunities to become better at it. If it weren't for learning and practicing the secrets to writing well, we'd never have those chances for success. 
Here are 3 key insights from the book: 
Cut out unnecessary words and phrases as much as possible – simple writing is the best way to convey meaning.
Your beginnings and endings make a big difference for reading engagement, so spend time making them great.
Inspire yourself with your writing, and you'll inspire those who read it.
If you want to explore these lessons in detail, then have a look at our On Writing Well summary on Uptime.
Still lacking a bit of inspiration? For more writing tips, you can have a look at our blog post on more creative writing tips. And if you're looking to hone a different type of writing - like a cover letter for job applications at work, for example - well, we've got you covered on that front too. 
Recommended