January 04, 2022
How to Prioritize Your Workload and Be More Productive in 2022
Those who can learn how to prioritize their workload get to enjoy a double benefit each day – they will be more enjoyably engaged with their work, and get more precious leisure time, on the account of getting the job done faster.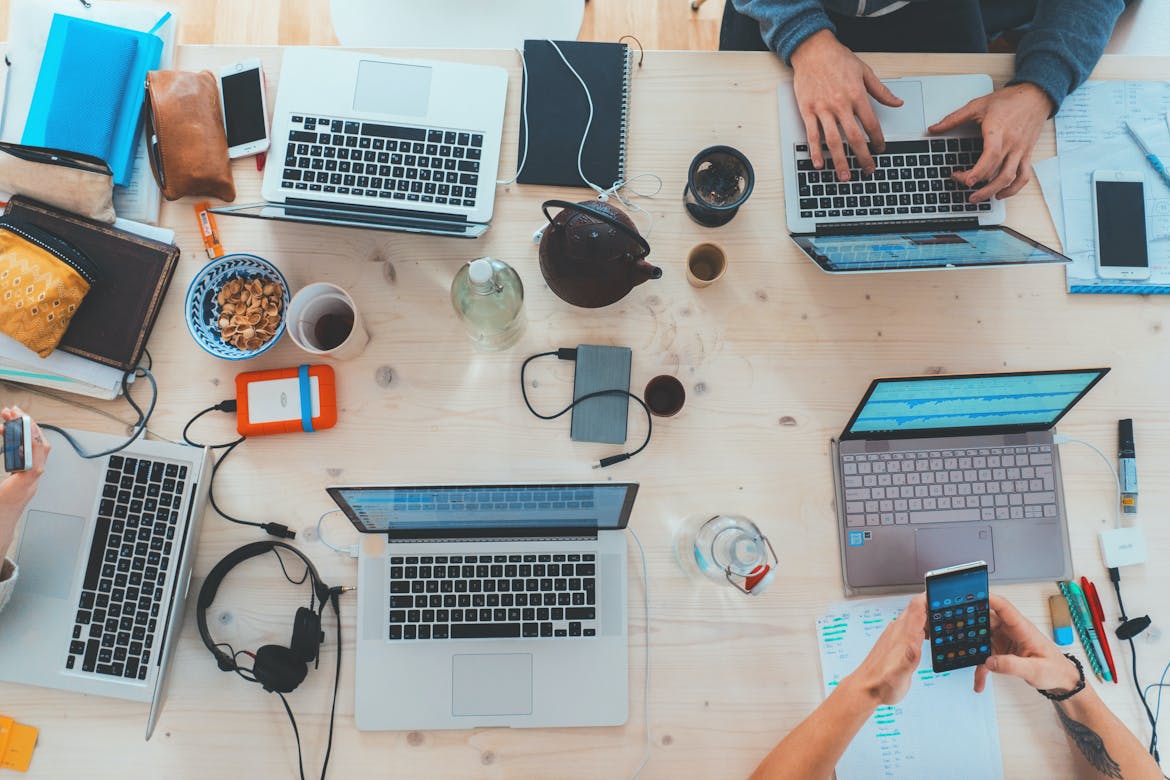 Did one of your 2022 New Year's resolutions include readdressing your work-life balance? Are you looking to spend less time on small-but-demanding everyday obligations, and more time working towards your long-term goals instead?
In the wake of COVID-19, and our increasing shift between remote and in-office working, it's become more important than ever to maintain a proper, healthy, work/life balance. The freedom from work from home means that we can work more flexible hours according to what suits us - plus, we can get a precious extra half an hour in bed instead of making the busy commute to work. A more open conversation between employers and employees about more flexible working hours holds enormous potential benefits for employees, but it also hands a lot of responsibility over to us to make sure we're efficiently handling our workload.
However, the trade-off here is that there's no point building a more flexible working schedule if you're not able to properly manage your own time.
If you've been searching for some productivity pointers to help you organize your workload, then look no further. Being able to decide which one of your tasks is the most important or urgent is a task in itself, and you will certainly appreciate what the experienced masters of this craft have to say on the topic. Read on to find out more about their valuable advice on how to be more productive, as well as their real-life application strategies.
As the Product Marketing Manager at the globally renowned Trello, Brian Cervino is one of the most suitable persons on the planet to discuss the art of making time work for you when checking your to-do list. This is the main topic of the course in which Cervino proposes several approaches to realistic and achievable time management as an essential component of skillful work prioritization.
The first step is to boost your productivity which, according to Cervino, comes from setting realistic work goals. These will serve as the basis for work prioritization which, in this case, becomes a method of transforming general goals into sets of micro tasks to be done. In turn, these tasks play a key role in completing major work without overburdening the person in charge of handling it.  

Make sure that you take time to step back and reflect. A mundane task is a part of a larger project that's going to bring a lot of fulfillment to your life.
- Brian Cervino, Product Marketing Manager at Trello
For more actionable productivity tips, have a look at our Productive Prioritization summary on Uptime.
People who work in creative industries often face the need to juggle several projects and clients at the same time; their time and effort often need to be split evenly between numerous and varied tasks that make up their daily workload. Lisa Congdon, a renowned author and artist, wants to help you with her course on the theory of workflow management and associated mental and physical tools for this task.
 It all starts with a spreadsheet or an app in which we can jot down the list of deliverables for individual clients. The workflow acts as a road map to producing these deliverables and involves creating a multi-column table with the name of the clients and projects divided by the length of time to complete them.
Rolling to-do lists are used as a daily variant of the general workflow road map. They help you prevent the work spillage into the following day and ignore the call of procrastination based on managing smaller time blocks for work.
According to Congdon, motivation and distractions are handled by means of a system of rewards, no matter how small they may seem. Also, you can have an accountability partner that will help you stick with your schedule and eliminate all distractions, such as cell phones.

I think systems often, or organized people, get a sort of bad rap for being really dogmatic and strict but the idea isn't actually to oppress yourself with a system for organization or organizing your time. The idea is actually to create a structure in which you can thrive and become more creative because you're less overwhelmed.
- Lisa Congdon, author and artist
To learn how to create - and manage - an effective workflow, as well as building your first rolling to-do list, have a look at our Workflow, Time Management, and Productivity for Creatives guide on Uptime.
Doctors do not have to always be on time, but in their line of work, time management can make a literal difference between life and death. Dr. Ali Abdaal, a popular YouTube personality and a Doctor of Medicine (MD), prepared a cutting-edge course on how the flexible management of productivity can help us best prioritize our work, concentrate on mastering our daily and long-term schedule and dispel popular myths associated with perfecting productivity.
First, Abdaal invites us to dispense with the myth of being short on time to complete a more demanding task. Instead, you should create a time-tracking system that will allow you to quit using time as an excuse for avoiding seemingly complex work.
Next, the lack of motivation for completing a particularly dull task, for example, can be compensated by appealing to our inner sense of work discipline and professionalism. Finally, you should avoid multitasking as a method for spreading your brainpower too thinly.
For a short-term task, the best thing to do is to get it out of the way immediately, while the longer ones can be taken in five-minute portions that easily extend as your brain gets in the flow of things. Even procrastination can be productive; doing housework chores is a textbook example of it.
To wrap things up, Abdaal invites us to develop and rely on the power of a good habit, as key leverage not only for the working part of our daily lives but as a shortcut to more meaningful self-development.

We all wish for more hours in the day. We all struggle to make time for what matters. We start each day with the best intentions, but then the hours get swallowed up by back-to-back meetings, non-stop email chains, and the infinite stream of social media updates.
- Ali Abdaal, MD and influencer
To learn more about this course, combat procrastination, and kickstart your productivity levels again, try our Productivity Masterclass on Uptime.
Wrap Up
Procrastination, or feeling scatter-brained, can be really demoralizing on your mood. If you're feeling overwhelmed by how many tasks you've got to get done and need more help sorting through your to-do list, we recommend starting a bullet journal, or reading about our ultimate guide to good time management.
Recommended