June 30, 2021
Finding adventure through the works of Bill Bryson
Bill Bryson has become a household name thanks to his honest and understated examinations of history, culture, and travel. Through his writings, he offers readers the chance to potter along with him as he muses over life's questions – big and small. The real question is, where to start? Well, that depends on you.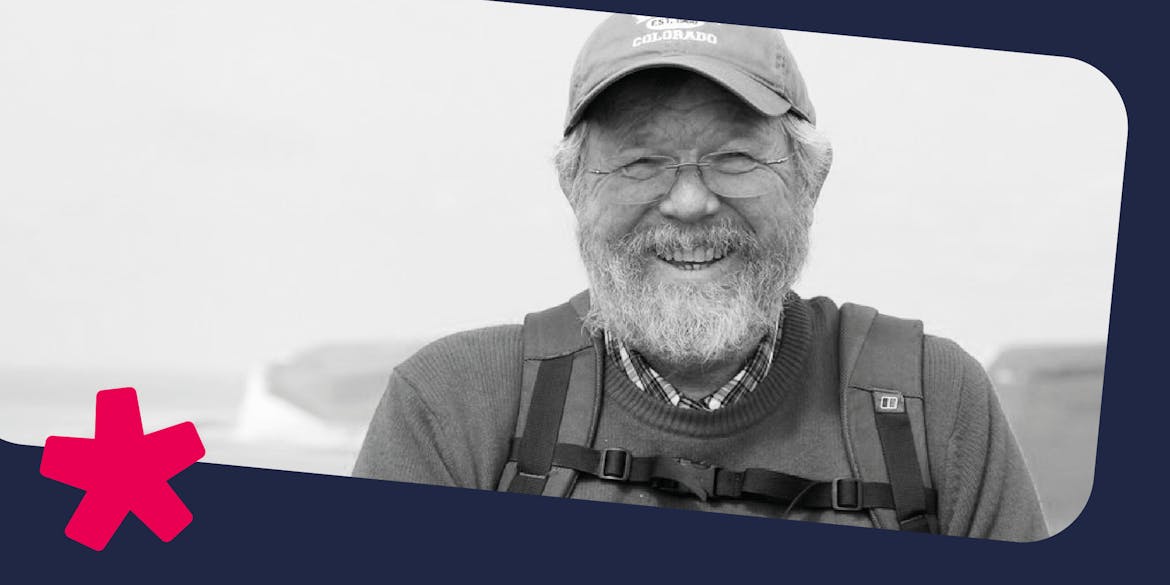 On Uptime
From the Big Bang through to mass extinctions, the rise of human civilization and the naming of plants, Bill Bryson concludes one key fact in A Short History of Nearly Everything – our existence here on Earth is absolutely extraordinary. Here he delves into all of the whos, whats, whys, and hows that were left unanswered from his schooldays, highlighting the intrinsic connection between every living thing on the planet, as well as the relevance of our ongoing discoveries from the past. Curious about where you and your ancestors came from? It's all in here.

In answer to the question of why it happened, I offer the modest proposal that our Universe is simply one of those things which happen from time to time.
For the curious: The Body
On Uptime
You may be well-versed in the art of self-reflection, but have you ever wondered how it all actually works in there? In The Body, Bryson literally looks within to answer questions such as, 'why do we feel pain?', 'how do our eyes see?, and 'how has superstition and stigma impacted those with life-changing illnesses?' At times a visceral and uncomfortable read, this incredibly well-researched tome challenges social myths around the human body and utilizes the brains of myriad experts to do so. A must-read for anyone who has ever wondered about the ways in which humans grow, live, heal, and deteriorate over their lifetimes.

The only thing special about the elements that make you is that they make you. That is the miracle of life.
For the keen traveller: Neither Here Nor There
Having grown older and somewhat wiser, Neither Here Nor There is the story of how Bryson retraced his steps from Hammerfest in Norway to Istanbul in Turkey, a journey he first made as a university student. We get to go along for the ride and experience sometimes charming, sometimes hair-raising European towns in a way that only Bryson can. Aside from his deep adoration of maps, this book highlights again and again just how much range of character, culture, and tradition exists within the boundaries of Europe. A must-read for anyone with itchy feet and a fondness for slow adventures.

But that's the glory of foreign travel, as far as I am concerned. I don't want to know what people are talking about. I can't think of anything that excites a greater sense of childlike wonder than to be in a country where you are ignorant of almost everything.
For the homebody: At Home
On Uptime
How have fashions come and gone throughout history? When did we start cultivating crops? Where did table manners come from? Bryson answers these questions and many more in his book At Home: A Short History of Private Life. Within these pages, he examines the often overlooked comforts and inventions of the home, questioning their origin and the circumstances of their invention. With his trademark curiosity and wry tone, he lays bare the history of how normal people have lived throughout history, discovering that at the end of the day, we're an odd but innovative bunch.

[Americans] were, for one thing, so smitten with the idea of progress that they invented things without having any idea whether those things would be of any use.
For the Anglophile: Notes From a Small Island
On completing the first couple of chapters, you might be led to believe that Bryson holds nothing but disdain for the United Kingdom. He details it's consistently dreary weather and documents even drearier people, but read between the lines and you'll find that he manages to tap into the almost indescribable charm of Great Britain. Having lived in Yorkshire for two decades, this book is the account of his final gad about the island before moving back to the U.S. In these pages he seeks to take stock of the unique character, language, place names, and idiosyncrasies of the British – from the love of Marmite to the obsession with the weather.
Recommended