October 25, 2021
Everything to Know about Squid Game: Show Trivia, a Second Season, and What to Watch Next
In rapid speed, Netflix's creepy dystopian drama has become its most-watched show in history. If you haven't watched Squid Game yet, you may be wondering what it's about; and if you have, you'll likely have lots of unanswered questions...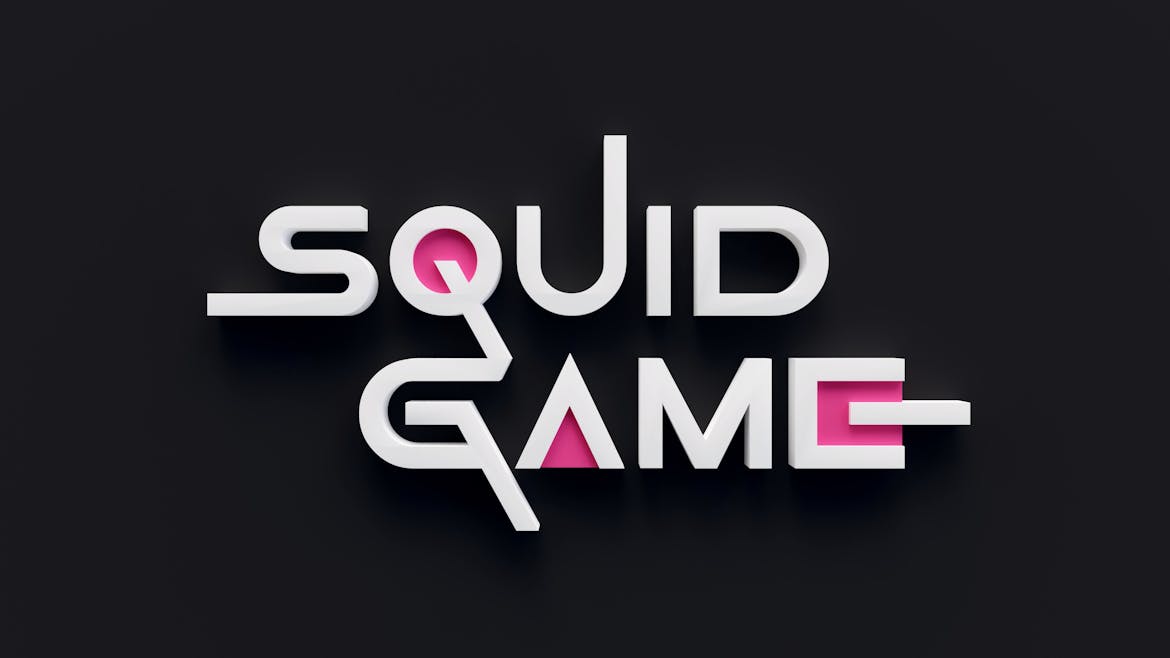 Even if you haven't watched Squid Game yet by now, you've definitely heard about it, and wondered whether you should spend your valuable time caught up in the latest social media craze. At Uptime, we're all about saving your time, so we've put together the low-down on Squid Game so that you can make a more informed choice about whether or not it's worth your watch.
Squid Game is one of Netflix's most-watched shows of all time, and the most popular non-English program on the streaming service. In the first four weeks of its release, the Korean drama (or 'K-drama') was watched by an astonishing 142 million "member households" - almost double Netflix's second biggest show, Bridgerton - and that number is only rising. By comparison, some of Netflix's other biggest shows, such as Lupin and The Witcher, have both accumulated only (ha) 76 million households, respectively.
Social media has been abuzz with game crazes like Pokemon Go and Fortnite in recent years, and now, with Squid Game, the attention has turned to children's games. Except, not as you've seen them before.
WARNING: There are some spoilers in this article, so if you're determined to watch all nine episodes of Squid Game, we recommend you do so before returning to this article.
What is Squid Game about?
Based in South Korea, the program follows a group of people in debt who are given the opportunity to earn big money - well in excess of what they owe - by playing a series of games. Spoiler alert: the creator of the games, a very rich man himself, put the show together for his own entertainment. He made his fortunes in lending money to people, presumably by charging extortionate interest, and in order to avoid boredom, he entices the poor to fight for their lives for the chance to win a large cash prize - in this instance, around £30 million. 
Where did the idea for Squid Game come from?
Squid Game was written by Hwang Dong-hyuk, writer, director and producer of a handful of films over the past two decades, including 'The Fortress' and 'Silenced'. Hwang's work has garnered him widespread acclaim in South Korea, but it's 'Squid Game' that's gained him international acclaim. The idea to write the program was conceived partly due to his own experiences of financial struggle, and although it came to fruition in 2008 and 2009, it wasn't until a decade later, in 2019, that he managed to sign a deal with Netflix to cast the show, all in Netflix's effort to expand its foreign language offering.
Writer Hwang Dong-hyuk describes his popular work as an allegory (a story with a hidden meaning) of a 21st-century capitalist society. Historically, South Korea has experienced some of the worst poverty in the world, and while things are changing, many people are struggling to fit into the money-driven, high-tech cities. This is where the cast of characters fit in: alcoholics, gang members, migrant workers, who are all struggling to pay off their debts. 
Hwang expanded on more of his influences in a recent interview with IndieWire: "At the time, there was the Lehman Brothers crisis; the Korean economy was badly affected and I was also economically struggling," he explained. "Over the past 10 years, there were a lot of issues: there was the cryptocurrency boom, where people around the world, especially young people in Korea, would go all in and invest all their money into cryptocurrencies. And there was the rise of IT giants like Facebook, Google, and in Korea, there's Naver, and they are just restructuring our lives. It's innovative but these IT giants also got very rich."
In 2016, another world-event breathed a fresh lease of life into Hwang's dark show premise. "And then Donald Trump became the president of the United States," he added. "I think he kind of resembles one of the VIPs in the Squid Game. It's almost like (Trump)'s running a game show, not a country, like giving people horror. After all these issues happened, I thought it was about time that this show went out into the world."
Why is Squid Game called Squid Game?
The show was originally destined to be called 'Round Six' - a more universal title to help it spread globally - but Hwang wanted to play to the show's unique nature with the culturally appropriate 'Squid Game' name instead.
Who stars in Squid Game?
If you've seen the program, you'll recognise Oh Il-nam (played by O Yeong-su), Jo Sang-woo (played by Park Hae-soo), and Hwang Jun-ho (played by Wi Ha-joon), among the more than 400 Squid Game 'players' featured throughout the show's run. HoYeon Jung, who plays Kang Sae-byeok No. 067, was previously known for her modeling work rather than her acting, but the show has propelled her to international audiences; she's now the most followed Korean actress on Instagram (with over 12 million followers), and in late October, Louis Vuitton announced the model as their newest Global Ambassador.
Where can you watch Squid Game?
As a Netflix original drama, all nine episodes of Squid Game are available for you to watch on the streaming service. You can also pick between watching either the subtitled version, or one with an English dubbed cast.
Analysis
Each game played in the show is based on a game played commonly throughout South Korea and other parts of Asia. If you're on TikTok, the chances are you may have seen people trying to recreate the honeycomb snack featured early on in the series, from which a shape must be extracted without cracking the honeycomb. Other games in the show include tug of war, marbles, one not too dissimilar from hopscotch, the squid game, and 'Red Light, Green Light' - better known in the US as Statues - the first game that features a horrifyingly oversized doll.
The series has partly garnered attention because of its shock factor and relentlessly graphic, violent scenes that objectify human lives. Behind this, though, a hierarchy is clearly at play, which has caused many to speculate that the program is an overly dramatized version of real life today.
Another theme that is glaringly obvious later on in the series is imperialism. With the arrival of the 'VIPs', it's clear that only the rich Anglophones are welcome on the top tier of the hierarchy. The program, then, serves not just as entertainment to a global audience, but as a reminder to social inequality and class disparity. It's something much deeper than just a short binge-watch. 
Will there be another season of Squid Game?
While the future of the main character, Seong Gi-hun, (played by Lee Jung-jae), is left uncertain, all characters see the entire round of games through to the end, in one shape or form. 
Right now, writer Hwang Dong-yuk says not to have any "well-developed plans for Squid Game 2". But in the light of its huge success, we'd find it hard to believe there will be no future developments.
Trivia
One last spoiler warning here: if you want to avoid them, we suggest you watch all nine episodes before returning to this section.
While many of the players were trying to work out what the next game would be, some going to extreme lengths, it was in front of their (and our) eyes all along. Depictions of each game were illustrated on the dormitory's walls from the beginning in hieroglyphic style.
When infiltrator Jun-ho got his hands on the book containing the players' details, the book began on player two, alluding to player one's involvement in the games.
If you pay close enough attention, you can see that some of the players' deaths were predicted - such as Deok-su's fall from the glass bridge. In a previous scene where he has returned to the real world, he escapes killers by jumping from a bridge.
Squid Game was originally meant to be a film, rather than a nine-part series - further hinting at the lack of plans for a second season.
It is said that the doll used in the Red Light, Green Light game was borrowed from a horse-carriage museum in a rural area three hours north of Seoul, and as such (as long as travel restrictions allow), it can be visited.
All the players we are shown chose the blue tile with the salesman before being invited to the game - which begs the question of whether those who chose the red tile went on to become workers. 

What can you watch after Squid Game?
Squid Game has proven important to other shows on the streaming service, boosting the popularity of other non-English series such as Japan's Liar Game, Brazilian sci-fi survival thriller 3%, and Alice in Borderland, a Japanese drama with a similarly Battle-Royale setting. Other K-dramas on Netflix worth checking out include Sweet Home, Mine, It's Okay to Not Be Okay, and Extra Curricular. If you've had your fill of creepy dystopian dramas and want to take a deep dive into the real-life events that often inspired them, perhaps our list of Oscar-winning documentaries is what you're after; or, perhaps, you'd be interested in our list of Halloween books and documentaries are creepy enough to satiate your appetite.
Whether you have already watched the chart-topping Netflix show, or you are yet to do so, a second watch should almost certainly be on the cards. Armed with the knowledge of what happened, along with some of our facts that you may not have noticed, you are likely to appreciate the show from a whole new angle. Whether it's simply noticing things you hadn't noticed before, or delving deeper into socio-economic problems. You may feel it to be your duty to learn more about social inequalities, but you lack the time to pick up books or watch entire documentaries. If you want to learn about culturally important topics, the easiest thing to do is download Uptime and digest a short five-minute Hack.
Recommended